WHAT IS TRITON?
The world's first patented multi-wavelength workstation, Triton is the only hair removal option that combines the three most popular wavelengths in one platform, using Fusion Technology, for permanent results on skin types up to VI.
KEY BENEFITS:
The mosaic combination of wavelengths address hair removal at different stages of the hair growth cycle. This means that deep hairs can be treated at the same time as newly emerging follicles. Thus, patients can see greater results in fewer sessions.
In the past, lasers had to reduce peak power or increase pulse width to reduce the risk for postinflammatory hyperpigmentation (PIH) in darker skin. Now with Triton, higher power and a blend of wavelengths allows hair removal without compromising treatment parameters.
A broader range of patient concerns can be covered with this innovative, safe and effective platform.
TECHNOLOGIES ON THE WORKSTATION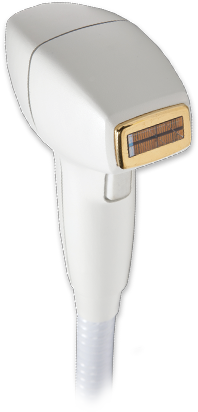 TRITON DUO LIGHT
Triton Duo Light is designed to treat a broad range of hairs for light-skin patients.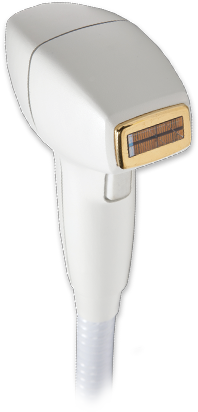 TRITON DUO DARK
Triton Duo Dark helps practices maximize safety on darker skin tones, up to skin type VI, without losing efficacy. This can expand the business to help patients who would otherwise be left without a hair removal solution.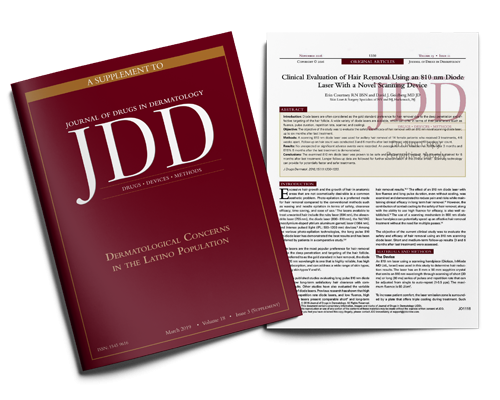 Clinical Evaluation of Hair Removal Using an 810 nm Diode Laser With a Novel Scanning Device
Author:
Erin Courtney, RN; and David J. Goldberg, MD
Technology:
DiolazeXL
Published Date:
November 2016
Publication:
Journal of Drugs in Dermatology
Not all products are approved in all countries. Check availability and approved intended use with our local representative.